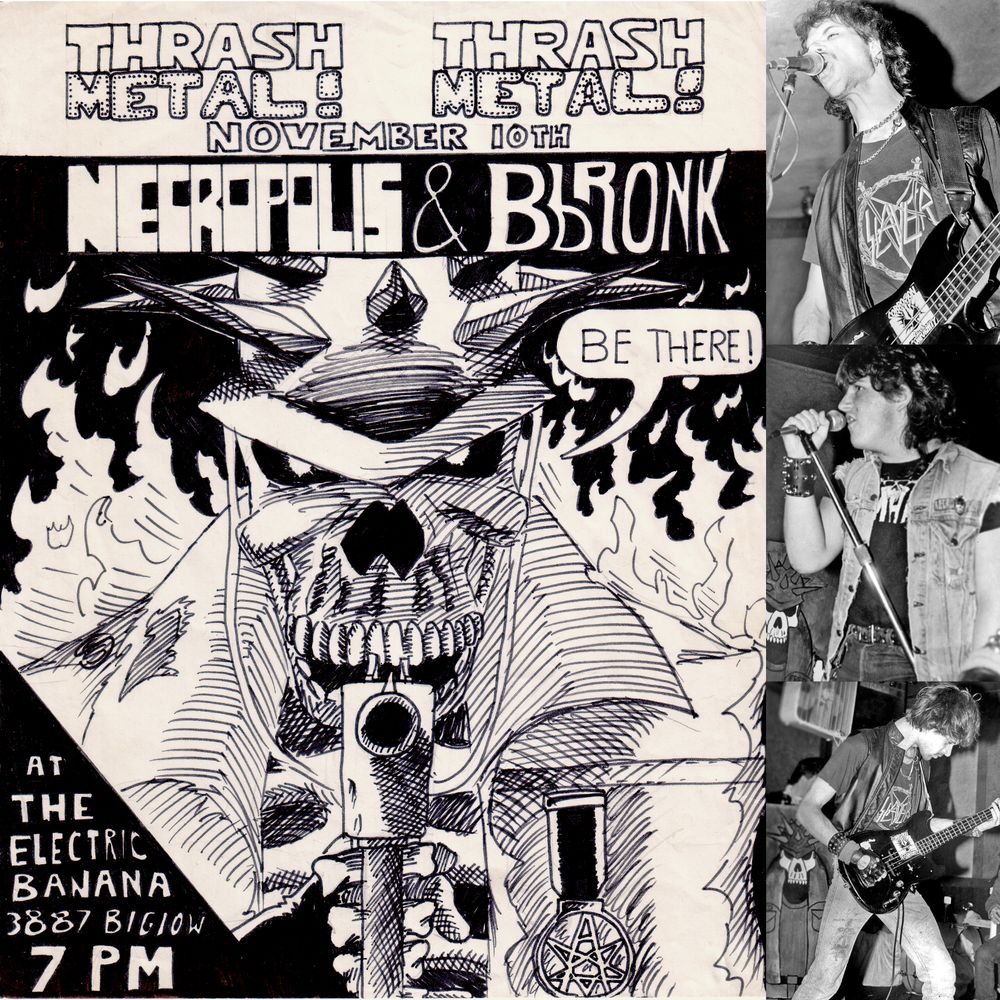 Necropolis & Bbronk
November 10 1985 at the Electric banana
The official live debut
featuring:
Cam MacDonnel - bass
Jesse Michaels - drums
Spahr schmitt - vocals
George Grant - guitar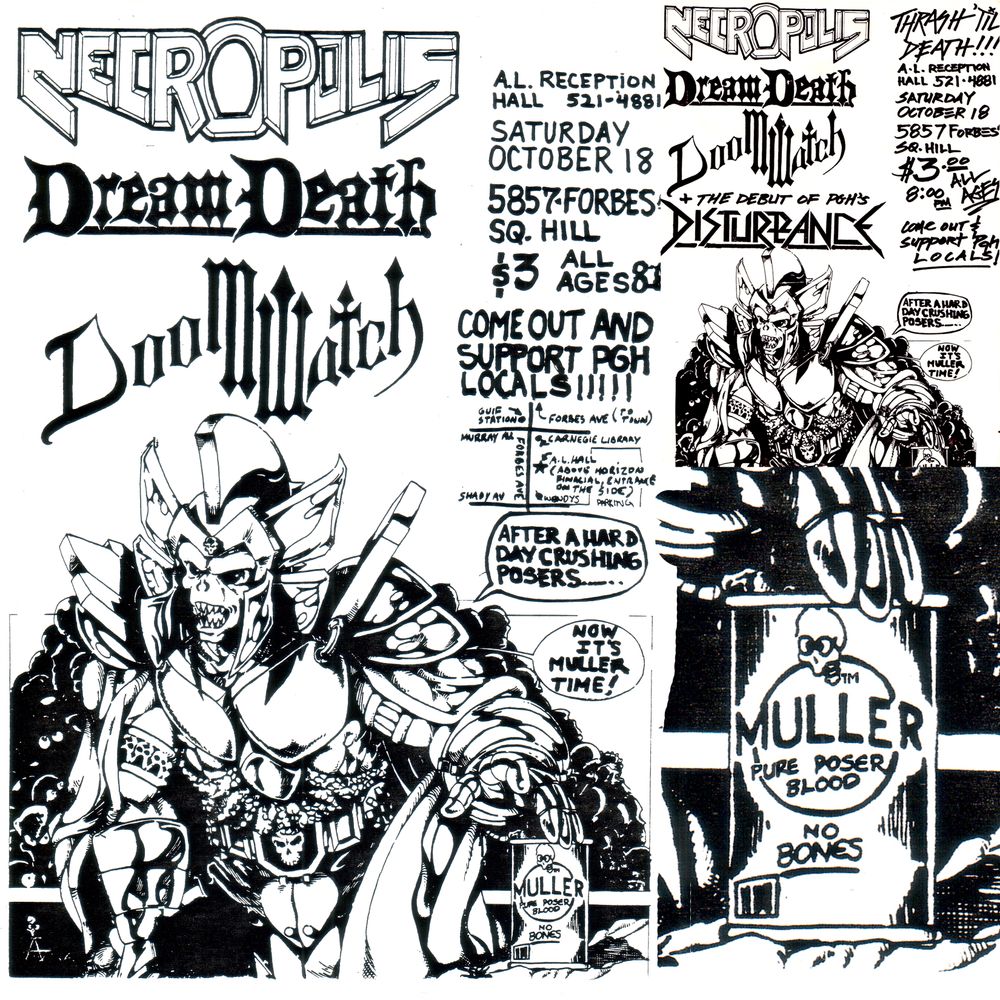 Necropolis, Dream Death, Doomwatch, Disturbance
October 18 1986 at the Squirrel Hill American Legion
Second official gig. Featuring Dream Death, Doomwatch and Ray Moretti's band, Disturbance (who was added to the gig at the last minute). The AL folks loved us until some kid came up bleeding, then we were persona non grata. But the scene was on the rise, and the solidified line-up of
Jon Dawson -guitar,
Chris Emerson - drums,
Spahr Schmitt - vocals
and George Grant - bass
had made its debut...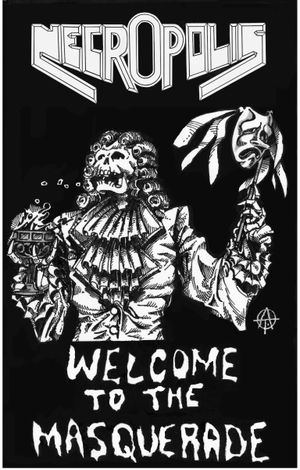 SCHOOL OF VIOLENCE & SLAM WHITMAN, NECROPOLIS
December 9 1986 at the Electric Banana
Our second gig at the Electric Banana. We met Steg and School Of Violence who offered us a gig at CBGB's the following month...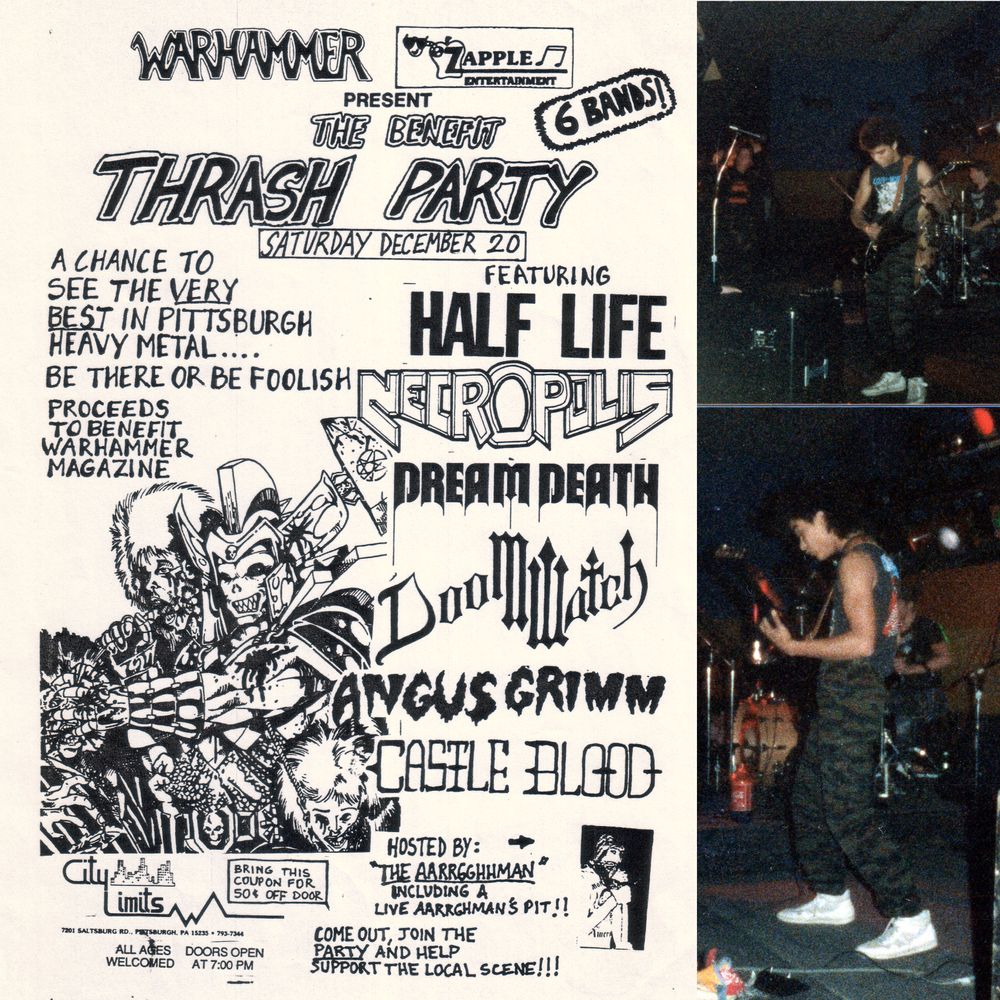 WARHAMMER BENEFIT
December 20 1986 at City Limits
The first "scene building" gig we put together with John Antimary of Zapple Entertainment. The bill featured Half Life, Dream Death, Doomwatch, Angus Grimm and the debut of Castle Blood. Proceeds went towards the printing of Warhammer number 5, the only non-photocopied issue Check out a photo gallery from the gig here: /warhammer-benefit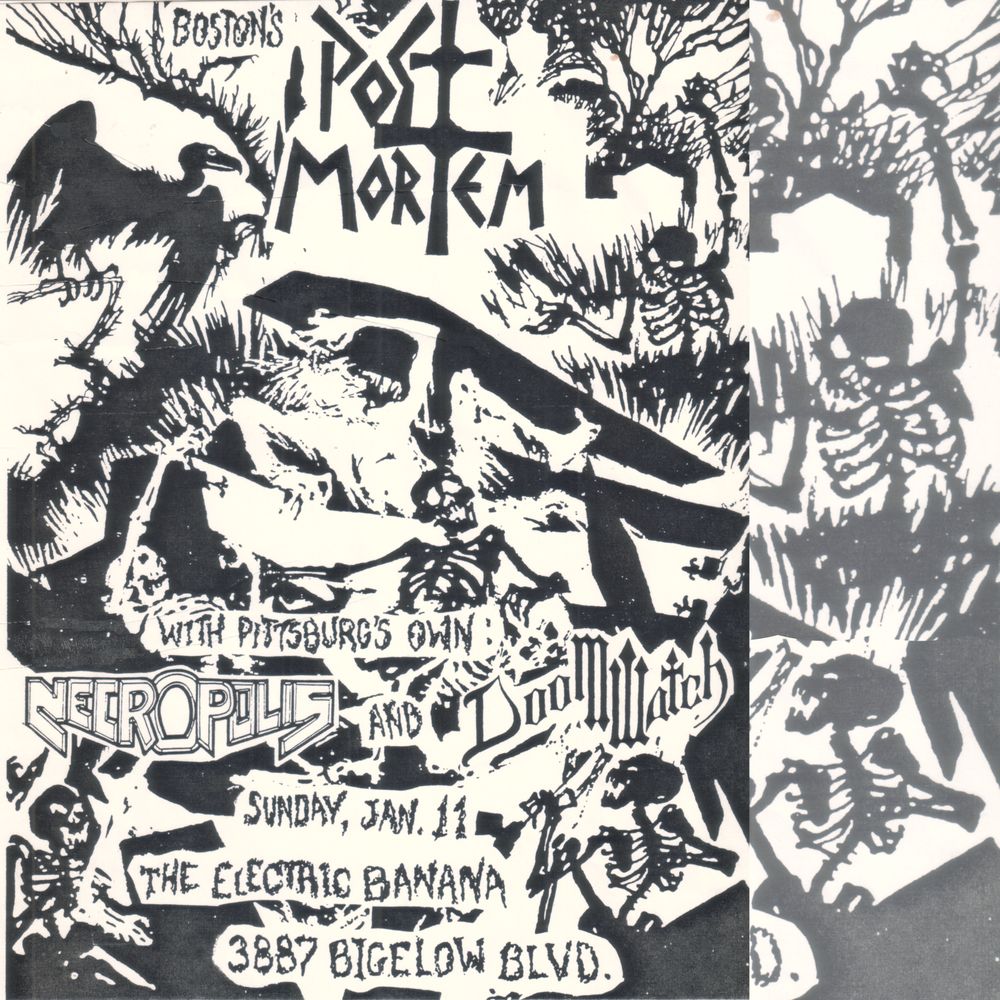 Post Mortem, Doomwatch & Necropolis
January 11 1987 at the Electric Banana
Great show with Boston's Post Mortem who had recently released their debut album, Coroner's Office on New Renaissance Records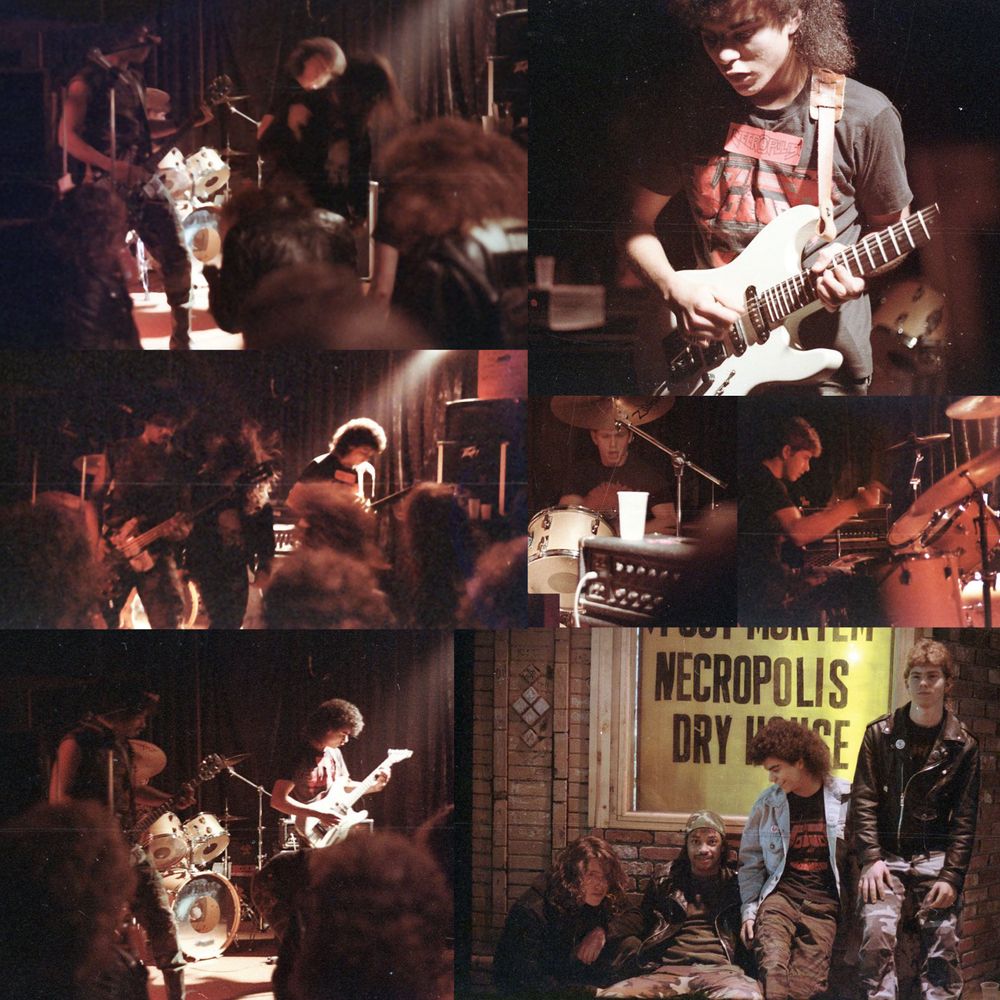 POST MORTEM, IRON FIST & NECROPOLIS
January 1987 Dry House in Morgantown WV
Second date with Boston's Post Mortem at the Underground Railroad's all-ages second room, the Dry House.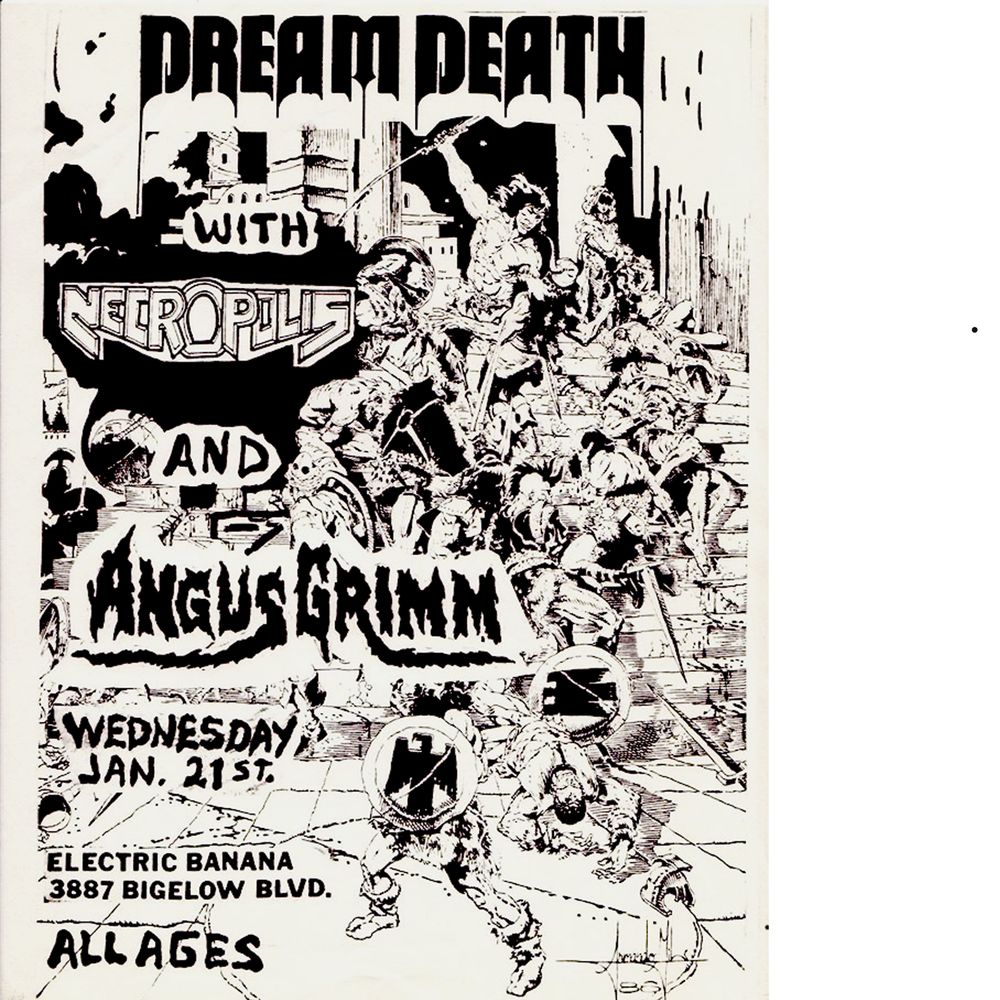 DREAM DEATH, ANGUS GRIMM & NECROPOLIS
January 21 1987 at the Electric Banana
Another Banana gig with our friends and local favorites Dream Death and Angus Grimm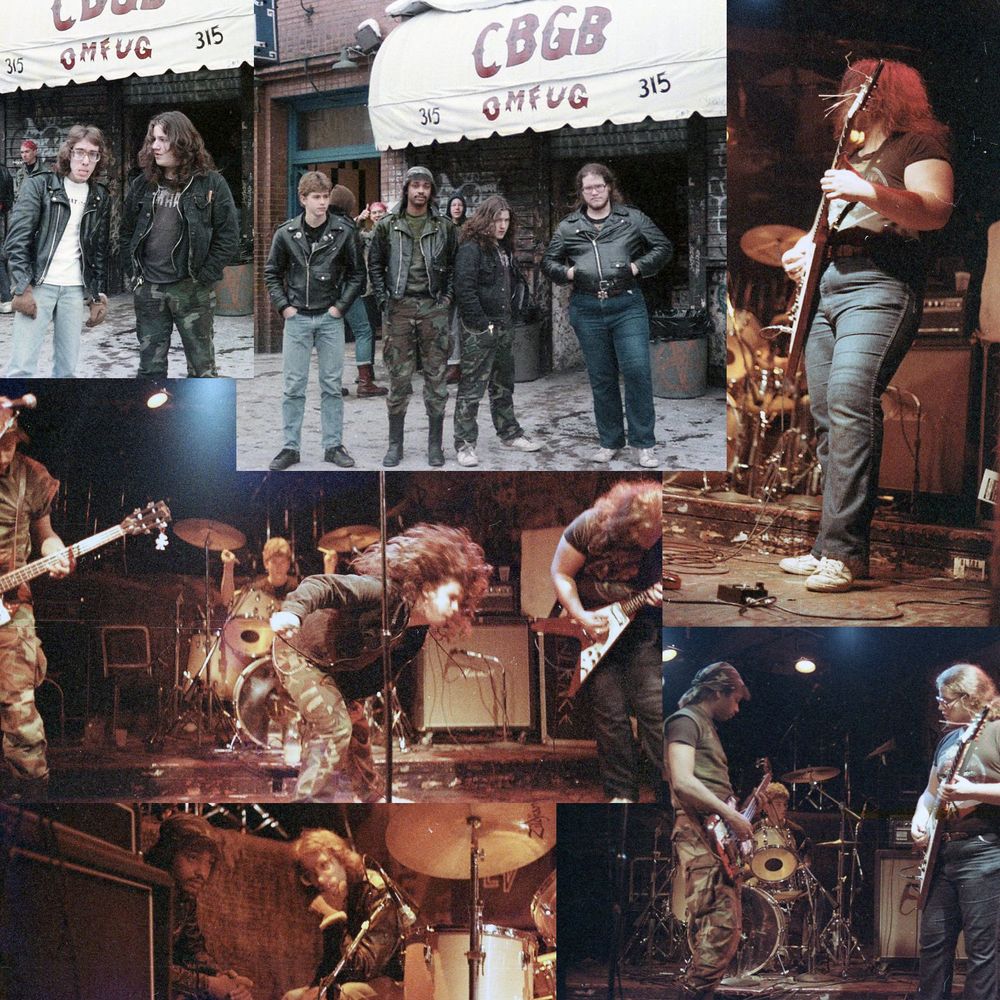 JERRY'S KIDS, SCHOOL OF VIOLENCE, KILLSLUG, NECROPOLIS
January 25 1987 Sat CBGB NYC
Steg of School of Violence was kind enough to get us a gig at CBGB on the same bill with the recently reformed Jerry's Kids. Jon's folks weren't too keen on him going to NYC with us on the occasion of his 17th birthday, so Jeff Cherep of Doomwatch stepped up to the plate and bailed us out (the first of sevral occasions).
As it happened, the gig turned out to be on Superbowl Sunday, and just our luck, the Giants were in the game. They delayed the start of the "matinee" for over an hour. We ended up playing to about 50 people, but by the time Jerry's Kids hit the stage, the club was packed with the whole NYC hardcore scene. George brought Danny "Arghman" along for muscle...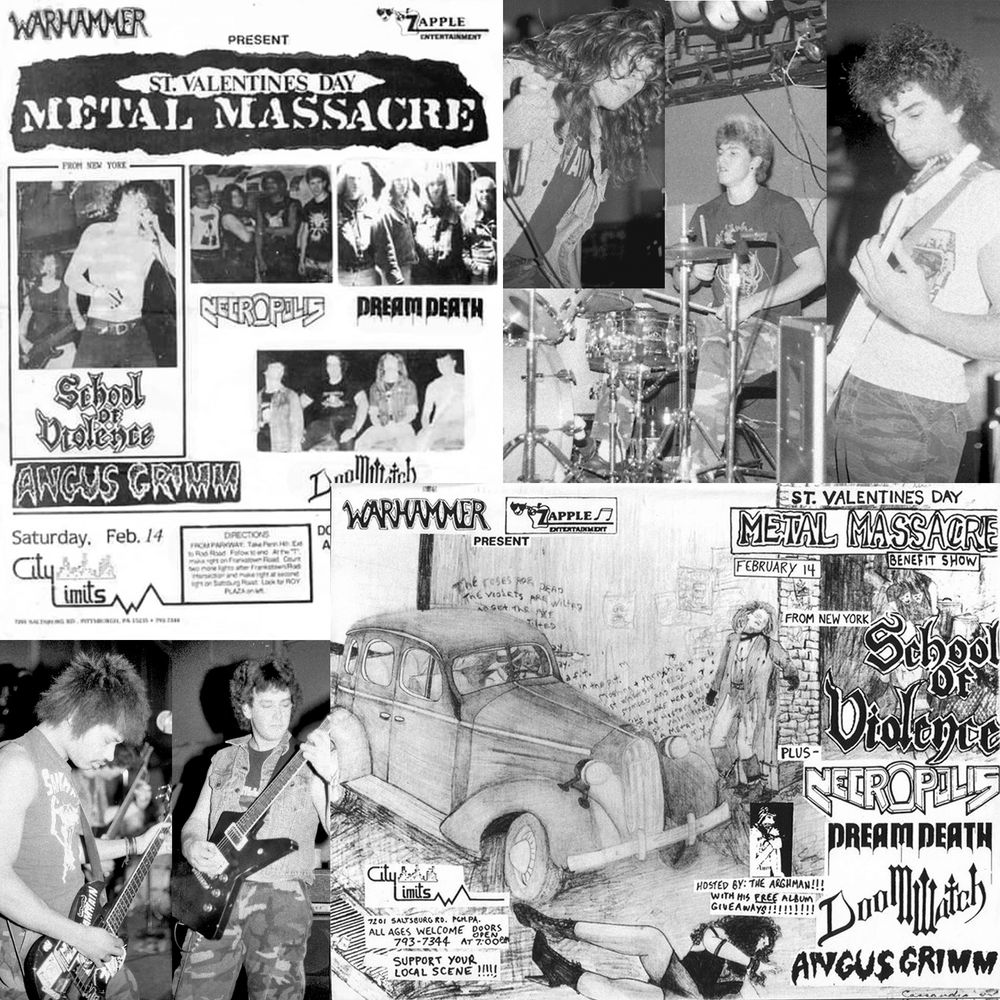 St.VALENTINE'S DAY METAL MASSACRE
FEBRUARY 14 1987 at CITY LIMITS
We organized a second show to benefit the printing costs for Warhammer Magazine #5. This time we invited School of Violence out to City Limits along with Dream Death, Doomwatch and Angus Grimm. The turn-out was strong, our scene was growing. Also,  we debuted our twin-guitar attack with Eric Resse joing Jon Dawson.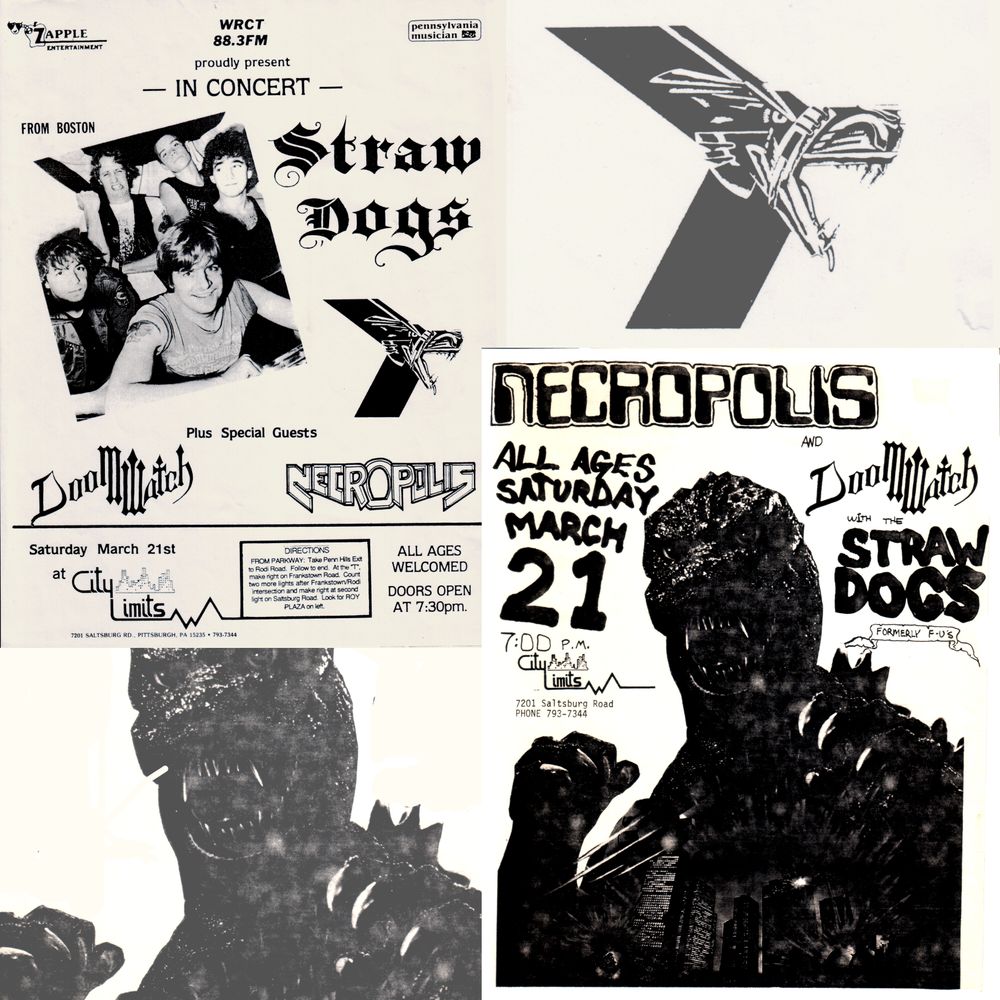 STRAW DOGS, DOOMWATCH, NECROPOLIS
March 21 1987 at City Limits
Fantastic show with the great Boston band the Straw Dogs (formerly the F.U.'s) and our local compadres Doomwatch